We look to the light.
Yesterday morning I breezed through the tunnel under the Bay on my way to teach in Oakland, and the sun broke clear and radiant across the urban skyline. It left me singing the Gayatri mantra for the rest of the day. I downloaded Deva Premal's stunning version and it lulled us into the meditative rhythm of Surya Namaskar A as that same sun set over North Beach last night.
We look to the light. In spite of all shadows, in spite of all uncertainty, in spite of all difficulty or tumult; we look to the light. This is what the Gayatri mantra so beautifully reminds us; this is what yoga teaches us; this is what January brings to us, that reminder that, in spite of all sorrow, we always have the chance to begin again, over and over, brand new in every breath, every practice, every moment.
And if that ain't radically gorgeous, I don't know what is.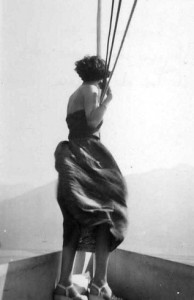 Speaking of radical…we had a most incredible donation-based New Year's Eve jam session at Flying Yoga. Still swimming in gratitude for the over-capacity crowd that turned up at sunset to do a little yoga to benefit the Bay Area Girls Rock Camp along the way. Thanks to y'all for showing up, and for being willing to pair your asana practice with a little Lenny Kravitz, a little Bell Biv Devoe, and a whola lotta love. We could've filled two classes that night. I'm already looking forward to next year.
The new year brings with it all kinds of fab artistic, life-giving projects. I am blessed by the sometimes-overwhelming opportunities to serve.
First off, did you notice that the ol' blog got a facelift? Raw Rach is and always has been my beloved literary practice mat, but she was waaaay overdue for a makeover. Check her out when you've got a few minutes to kill at work.
Secondly, I'm proud to announce a very exciting new undertaking. I've been blessed to know my dear old friend and colleague Jennifer Kartiganer since we first met as fellow yoga philosophers some three years ago. She's a remarkable creature, a true Renaissance woman, and I am over the moon that she has asked me to join her and several other most-incredible teacher-friends in launching a hot new studio in South Beach. OMpower will be based at 64-66 Townsend St., just down by the ballpark, near and dear to many folks I love. It's a charmed space with radiant two-story ceilings and lots of light. We spent the holidays knee-deep in preparation, and I can't wait for you to be a part of it, too. Stay tuned for more on that to come!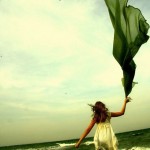 Finally, the month will bring with it a sweet return to the prairie. Nebraskans, I'll be teaching workshops in Omaha and Lincoln the weekend of Jan. 20th-22nd. Please join me at one of three studios for a few hours' of hip music, powerful vinyasa, and a lot of laughter. I'm looking forward to sharing the practice with you all in that desolate (and much-beloved) tundra that is the prairie in January.
In the meantime, please continue to join me at Urban Flow on Tuesdays and Thursdays 4:30-6pm. It's such a beautiful space, resonant with sweat, breath, and song, and it has been so much my pleasure to share a few chants with you all there. Full teaching schedule here.
I look forward to seeing you on the mat soon.  Until then, so much love your way.  Tasmai Shri Gurave Namah.
Love,
R
To get future newsletters: [button link="http://eepurl.com/fJZhY" color="#AFE0DE" size="2" style="4" dark="1" square="0" target="self"]Subscribe[/button]